24·06·2021
Article by Bosco de Gispert published in Insolvency and Restructuring International.
Team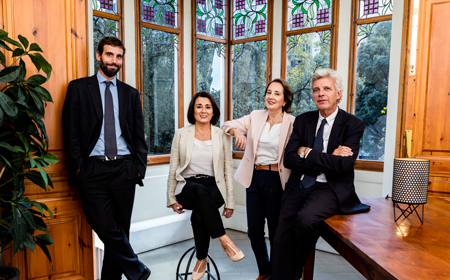 Multidisciplinary team
Grupo Gispert has a multidisciplinary team formed by more than 35 professionals. Such integration of lawyers and economists in one firm allows us to understand our clients better and offer them advice covering the global needs of their business.
We especially value the lawyers' availability and agility and the trustworthiness of their work
CHAMBERS & PARTNERS
A helpful, proactive group, with hands-on lawyers. It led us through the comples insolvency process very well and made sure things went smoothly. I would definitely use them again.
CHAMBERS & PARTNERS 2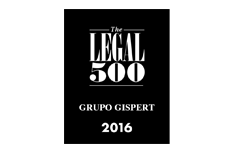 The British publication "Legal 500", includes this year Grupo Gispert among the recommended firms in the ranking they issue. Grupo Gispert is specially mentioned in the area of "Restructuring and insolvency", in recognition of our large experience in this field during more than a decade of professional practice.
Legal 500
Grupo Gispert is one of the main Spanish legal firms according to the ranking of the newspaper "Expansión". This ranking includes forty five firms and, for the fourth consecutive year, Grupo Gispert appears among the most important law firms.
Expansión Jurídico
International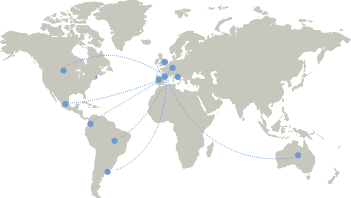 International profile
During the last decade, Grupo Gispert has consolidated its international projection, with a solid base of clients from the main countries of our economic environment. The international experience of our lawyers allows us to participate in transnational transactions that demand a high quality legal advice and the best tax optimization.
Areas of Practice
Sectors